A Patagonian Condor, the King of the airs all along the Andes mountains through Latin America, flies above us in the heights. After a nice treck we were sitting at the top of a rocky mountain where they have their big nest. Important to say here is that the Condor is not a killer nor a predator, he is a scavenger bird and eates dead animals instead.
ONLY FOR ARGENTINA: Las medidas expuestas corresponden solo a la foto en sí. Para calcular el tamaño del producto final a recibir sumar 14cm de ancho y 14 cm de alto al tamaño de la foto. Ver esquema de abajo: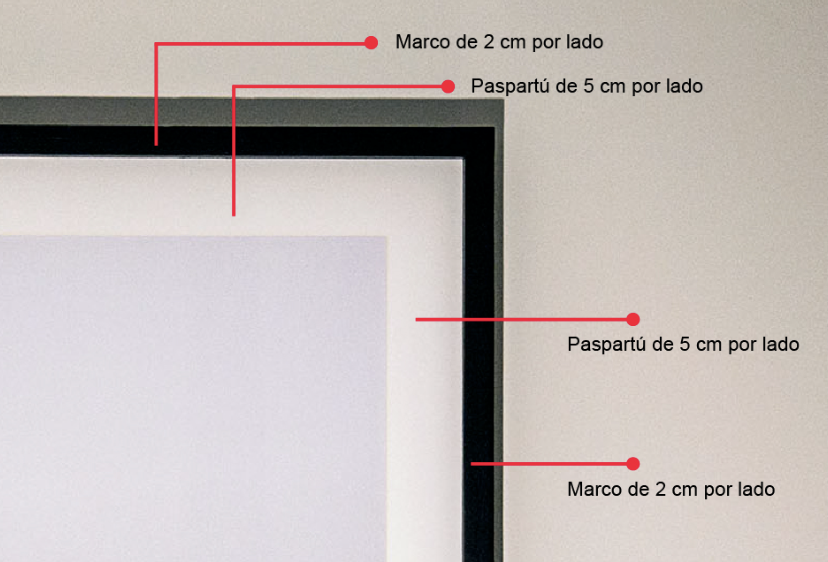 Se entrega el producto con terminacion profesional respetando estandares internaciones de exposicion: Impresion en papel Canson® Infinity Photo Luster Premium, Marco de madera marupa importada, paspartu blanco importado de USA de 1,5 mm, fondo mdf y cristal de 2 mm.